When it comes to vacation destinations, Jaco, Costa Rica, stands out as a tropical paradise brimming with unique attractions. Nestled along the Pacific coastline, Jaco boasts a distinctive blend of natural wonders and modern amenities, making it the perfect setting for your next getaway. While planning your stay, one accommodation that deserves your attention is Oceano Suites and Residence. This luxurious oceanfront resort provides a perfect gateway to explore the region's remarkable features. Let's embark on a journey to uncover 5 hidden treasures of Jaco and what makes Oceano Suites and Residence an exceptional choice for your stay.
1. Home to the Scarlet Macaw
One of the first things that will capture your attention in Jaco is the vibrant splash of color across the sky – the Scarlet Macaws. These majestic parrots, with their scarlet plumage and striking blue and yellow accents, are a defining feature of the region. If you're a nature enthusiast or a bird lover, Jaco's Scarlet Macaws will undoubtedly be a highlight of your visit.
From the comfort of Oceano Suites and Residence, you can easily spot these iconic birds as they gracefully glide through the tropical canopy. With their distinctive loud squawks and calls and with a pair of binoculars, you can witness their stunning aerial displays up close. Scarlet Macaws are highly social birds and are often seen in pairs or small groups too.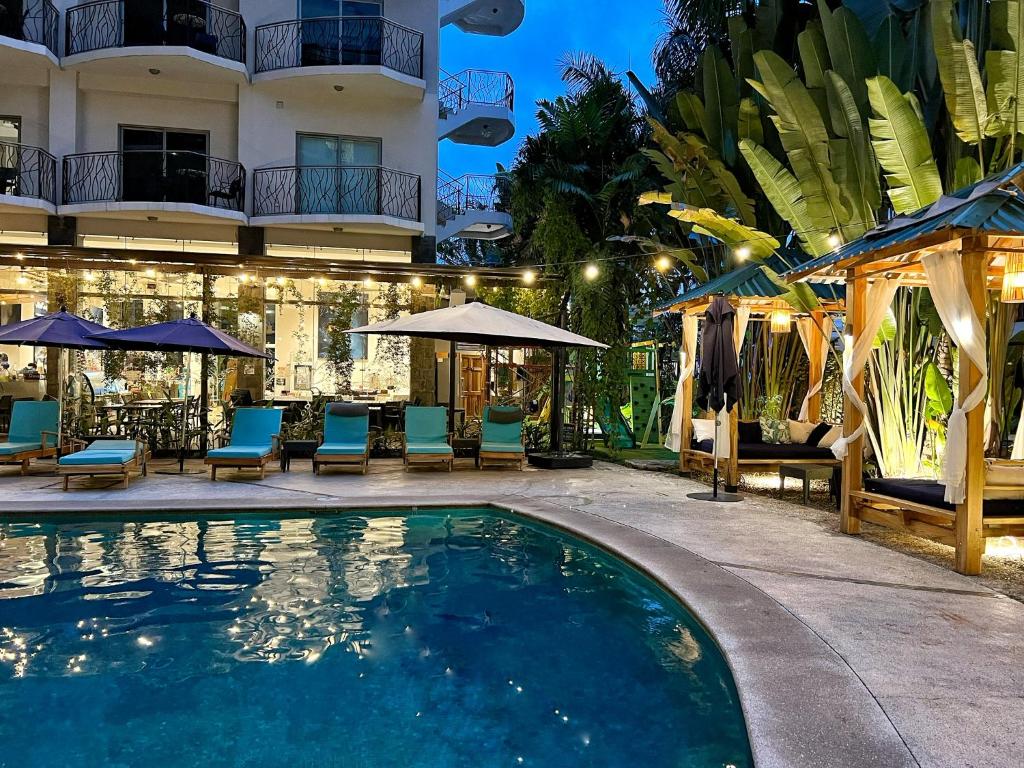 These magnificent birds are not only a testament to the incredible biodiversity of their native habitats but also serve as a reminder of the importance of conservation efforts to protect their future. If you ever have the opportunity to see Scarlet Macaws in the wild, it's an experience you won't soon forget, and it underscores the need for preserving their natural environments.
2. Home to One of Costa Rica's Best Surf Beaches
For surfers and beach lovers, Playa Hermosa is a slice of heaven. Located just a short drive from Jaco, this beach is famous for its powerful and consistent surf breaks. Playa Hermosa is a great beach for experienced surfers looking to catch demanding waves whereas Jaco Beach is the beach to be at for first-time wave riders.
Staying at Oceano  Suites and Residence means you're never far from the waves. The resort's location allows for easy access to Playa Hermosa and a host of surf schools that can help you master the art of riding the waves.
3. Home to One of Costa Rica's Most Important Marinas
Los Sueños Marina is the heart of aquatic adventures in the Jaco region. It's not just a marina; it's an entire world of boating and sportfishing. If you're into fishing, this is the place to be. The marina hosts numerous international fishing tournaments and offers world-class facilities for sport fishing.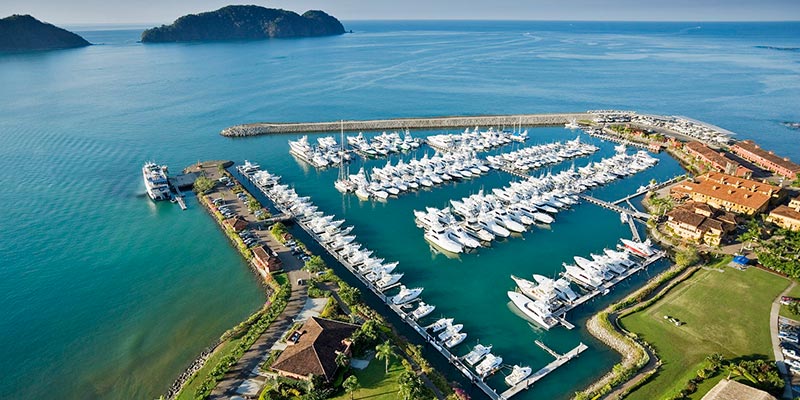 When you choose Oceano Suites and Residence for your accommodation, you're conveniently situated near Los Sueños Marina. From here, you can embark on fishing excursions, enjoy yacht tours, or simply stroll along the beautiful waterfront promenade.
4. Home to Two of Costa Rica's Most Important National Parks
Nature enthusiasts will be delighted to know that Jaco is the gateway to two of Costa Rica's most important national parks: Carara National Park and Manuel Antonio National Park.
Carara National Park is a haven for birdwatchers. It's a prime location to spot the Scarlet Macaws, among other exotic bird species. As you wake up at Oceano Jaco Suites and Residence, the calls of these magnificent birds will lure you into the rainforest, where you can witness their vibrant plumage in all its glory.
What makes Carara National Park particularly visit-worthy is that it is located in a transition zone between the tropical dry forest and the tropical rain forests, creating a unique habitat for a vast variety of flora and fauna. It also offers an accessible hiking trail with braille language on the signage, optical maps, and sculptures.
Manuel Antonio National Park, on the other hand, is a treasure trove of biodiversity by the beach. It features pristine beaches, hiking trails, and the opportunity to observe wildlife in its natural habitat, including capuchin monkeys, sloths, and many colorful birds.
Ask about guided tours to these fabulous national parks at the Oceano Suites and Residence Tour Desk. Both are wonderful for wildlife watching and close-to-nature experiences. 
5. Home to the Crocodile Viewing Bridge
One of the most thrilling and educational experiences you can have in the Jaco region is visiting the Crocodile Viewing Bridge at the Tarcoles River. Just a short drive from Ocean Jaco Suites and Residence, this is a must-visit attraction for wildlife enthusiasts and adventure seekers.
As you stand on the bridge, you'll peer into the emerald waters below, where massive American crocodiles silently lurk. It's a heart-pounding sight that provides a unique opportunity to observe these prehistoric reptiles up close.
A stay at Oceano Suites and Residence offers not only luxurious accommodations but also unrivaled access to the captivating attractions of the Jaco region. From the vibrant Scarlet Macaws to the surf paradise of Playa Hermosa, the world-class Los Sueños Marina, the biodiversity of Carara and Manuel Antonio National Parks, and the adrenaline rush of the Crocodile Viewing Bridge – Jaco has it all.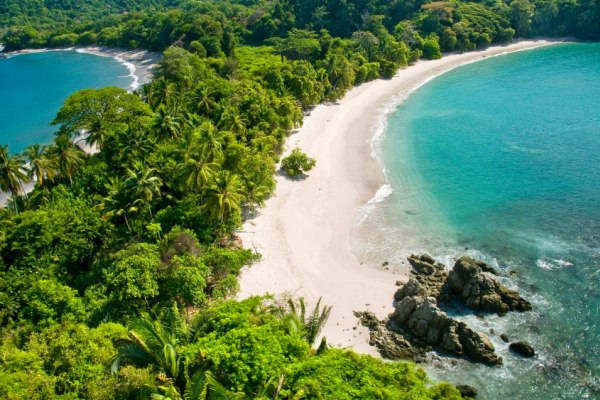 So, if you're seeking a vacation that combines the best of nature and modern comforts, plan your stay at Oceano Suites and Residence. It's your gateway to experiencing the extraordinary in Jaco, Costa Rica and creating memories that will last a lifetime.