Oceano is located in the Central Pacific, home to beautiful national parks and wildlife protected areas, which shelter a large number of flora & fauna such as the Tarcoles River with its impressive crocodile population, the Carrara National Park, known for exotic bird sightings such as the Red Scarlet Macaw, and the Neo Fauna Butterfly Farm & Wildlife Sanctuary just 5km away. Also just 50 minutes away, is the Manuel Antonio National Park, famous for its beautiful white beaches and variety of animals, such as white-faced monkeys, sloths, howler monkeys and others. The Sea Turtle Refuge Center is just a 15 minutes' drive away.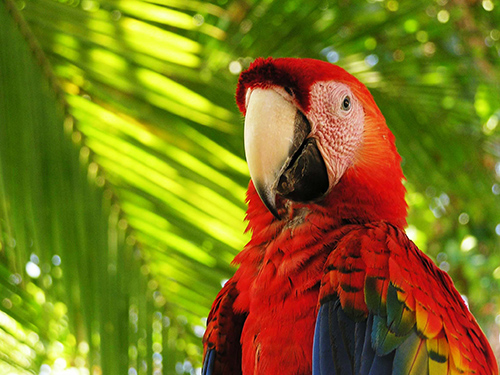 The Red Sacrlet Macaw (Lapa Roja) is an exotic bird native to Costa Rica that lives mainly in the area of Jacó and Carara National Park. They are very vocal animals that like to socialize in large groups. Known to mate for life, magnificent Macaws are easy to observe flying in pairs all around Oceano.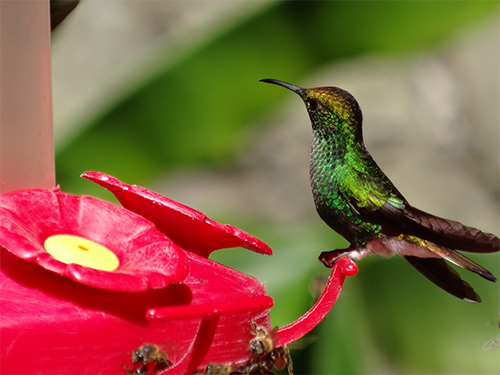 Costa Rica has one of the largest and most diverse populations of Hummingbirds. These small birds feed on the nectar of flowers and have the ability to fly at high speeds making their wings appear almost invisible when they hover. Considered as symbols of good luck, these tiny birds can be seen all around Jaco & in Oceano's gardens.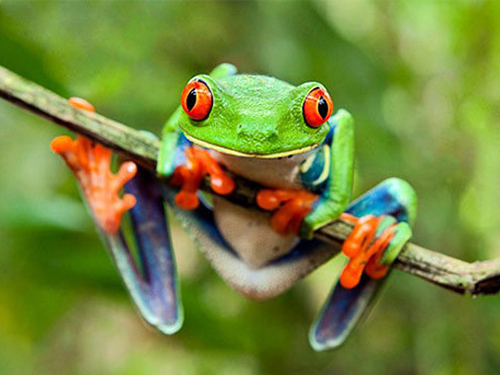 The striking Red-Eyed Tree Frog is the most common kind of leaf frog in the country. It is more active during the rainy season, making trips to breeding ponds at night. Instead of hopping or walking on the ground, this frog climbs & hops through the trees. This frog can even parachute from higher to lower branches by spreading out its limbs and large feet.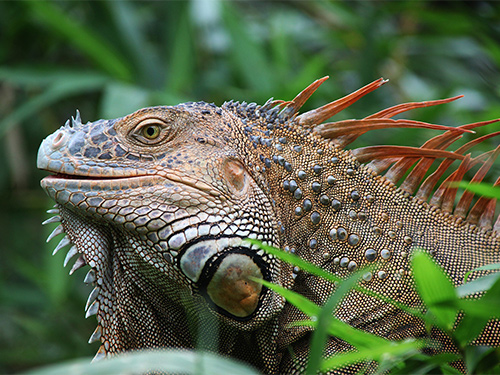 The Green Iguana is an impressive reptile common in Costa Rica, they can be easily spotted all around Jaco. Tail included, they can grow longer than 2 meters and can weigh up to 10 kg. Green iguanas spend most of their lives on trees, but are also good swimmers. Despite their very sharp teeth and prehistoric looks, they are herbivores.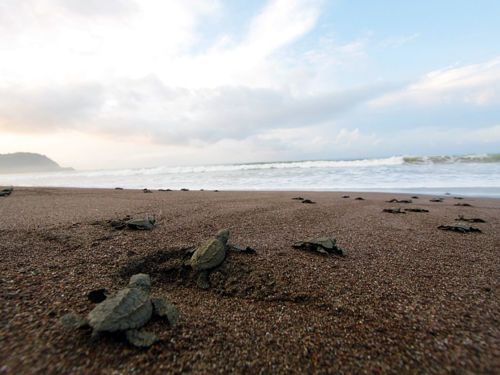 On the beaches of Jaco, with some luck during the right time of year, it is very likely to observe Leatherback & Olive Ridley Sea Turtles emerging from their sand covered eggs to find their way to the vast ocean. It is an unparalleled and impressive experience, which truly embodies the wonder of Costa Rican wildlife. You can ask our concierge about volunteering options at the Sea Turtle Refuge Center.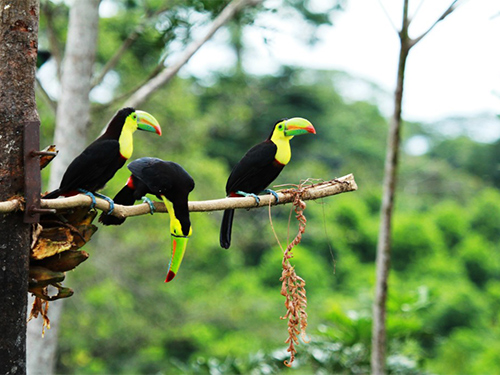 The Keel-Billed Toucans are some of the most exotic looking birds in the rainforest with their huge & colorful bills. Toucans also happen to be intelligent opportunists that eat almost anything they can find, from fruits to small animals, and bird nests. If you are lucky, you'll get to see them crossing the fields around Oceano at sunset.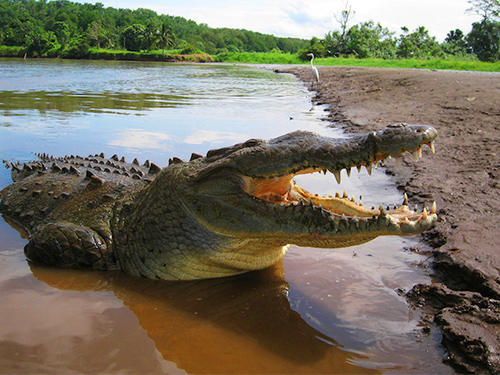 When visiting Jaco, we highly recommend you book a crocodile tour on the infamous Tarcoles River where you can observe first hand these prehistoric creatures in their natural habitat. This tour is also wonderful for bird watching due to the wide variety of species found along the river banks.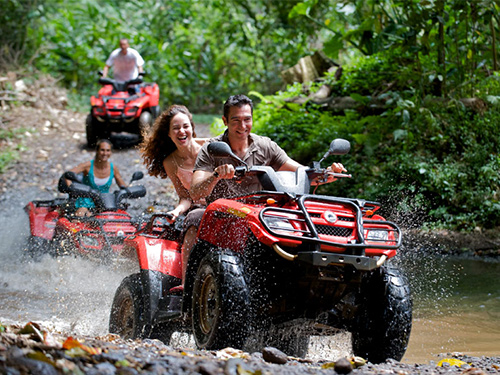 An ATV Tour is a great way to explore the mountains and waterfalls surrounding Jaco. Get ready to endure lots of mud and dust while giggling and smiling in delight.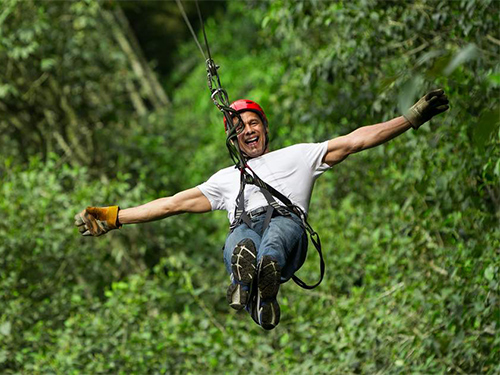 One of Costa Rica's most popular tours is zip-lining through the rainforest. You will get to experience life on the tree tops with amazing bird-view scenery and exciting wildlife sightings along the route. This is a perfect activity for the entire family!
Our People
Our staff is a friendly and helpful group of people, committed to our customers, creating a family atmosphere and healthy and relaxing entertainment, allowing you to be served, and simply enjoy a unique place, thought and designed for you and your people.
Art
Oceano is a beautiful journey through contemporary art, offering a walk through more than 400 original pieces of art, carefully distributed in our lobby, hallways and rooms, ending in our "Deep Gallery" presenting a new collection every month, which together Oceano enliven, renew our hotel and refresh the senses.