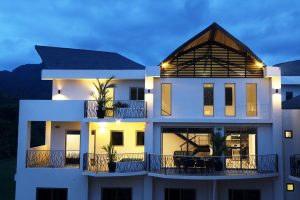 Costa Rica is a wonderful destination for families looking for the ultimate family getaway. The reasons why abound. With beaches galore, adventure activities in nature, great hotels with spacious rooms and living areas, and not much travel time between places you can visit, it is no wonder, Costa Rica stands out and welcomes so many families to its shores every year. There are many beaches to visit too including an all-time favorite, Jaco, the question must be asked. Which is the best family beach resort in Jaco, Costa Rica? Let´s explore which one and why!
Jaco Beach may well be Costa Rica´s best-known beach. Not only is it just over an hour from the capital city of San Jose, but it is also a favorite for locals and international visitors thanks to its lively atmosphere, shopping strip with seafood restaurants, and souvenir stalls. You feel its vacation vibe that invites you to join in and enjoy the sand, the sun, and the surf under the tropical sun. Jaco Beach has remained a popular beach destination for decades and Oceano Suites and Residence is one of its success stories.
Why is Costa Rica a great family vacation destination?
Costa Rica is a favorite family vacation destination that continues to delight members of all ages. A destination that has something for children, teenagers, adults, and young-spirited elders is not always easy to find. Welcome to Costa Rica, your search is over!
Let´s see why Costa Rica is a great family vacation destination: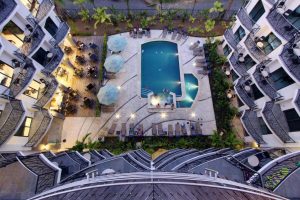 Natural beauty:
Costa Rica is home to some of the world's most beautiful landscapes and natural wonders, including pristine beaches, lush rainforests, volcanoes, and national parks. The country's stunning natural beauty provides endless opportunities for outdoor adventures and exploration.
Family-friendly activities:
Costa Rica offers a wide range of family-friendly activities, including zip-lining, hiking, snorkeling, and more. Many tour operators and activity providers offer special packages and discounts for families.
Eco-tourism:
Costa Rica is known for its commitment to sustainable tourism and eco-friendly practices. Families can learn about conservation efforts and sustainable living while enjoying the country's natural beauty.
Safe and welcoming environment:
Costa Rica is considered one of the safest countries in Central America, and the locals are known for their friendly and welcoming attitudes toward visitors.
Education opportunities:
Costa Rica offers unique educational opportunities for families, including visits to coffee plantations, chocolate factories, and wildlife rehabilitation centers.
Why is Oceano Suites & Residence is the best family beach resort in Jaco, Costa Rica?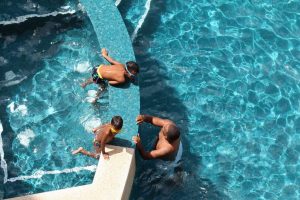 Oceano Suites and Residence in Jaco is not only in the heart of Jaco with easy access to the beach (of course!), shopping, and restaurants, but it also has fantastic family suites, fit for families large and small. With a spacious pool, tour desk, restaurant, spa, mini-market, and fitness center on the property, families are just steps from all the vacation facilities they need. While the kids are having fun at the pool, the older members can enjoy a delightful spa treatment or a relaxing drink at the bar. Get in an early morning workout at the gym while everyone is still asleep. The options are bountiful and exciting.
While much of the fun at Jaco is outdoors, a generous-sized suite is just as important for a family. This is where Ocean Suites and Residence becomes the best family resort in Jaco. With multiple suites of varying sizes, bedrooms, living areas, balconies, and even private pools, let´s see which suites best fits your family!
On top of the world
How does a Penthouse sound for the ultimate family vacation? With 3 bedrooms, 3 bathrooms, a kitchen, a living area, and a mini-plunge pool, the Atlantic Ocean Penthouse not only is spacious, but it also has spectacular views of the rainforest-laden mountains from the balconies.
The Atlantic Ocean Penthouse can sleep up to 8 people and is ideal for larger families or your group of friends that are like family!
The Indian Ocean Penthouse also has three bedrooms, 3 bathrooms, a kitchen, living area. This fantastic family option also has two mini-pools located on the spacious balconies which are perfect to unwind in after a day of sun and surf.
The Indian Ocean Penthouse can sleep up to 8 people too so bring more family or family friends to stay at Jaco.
The Antarctic Ocean Penthouse is the largest penthouse of them all with an amazing 6 bedrooms, 5.5 bathrooms, and 2 balcony plunge pools. Covering two floors, this premium family-friendly space has 180-degree panoramic views and a fully-equipped kitchen to feed hungry vacationers.
The Antarctic Ocean Penthouse can sleep up to 16 people which creates the perfect setup for 2 families, a large multi-generational family, or a family and its friends.
Last but not least, the Pacific Ocean Penthouse has 3 bedrooms, 3 luxury bathrooms, and a plunge pool on one of the balconies. Take a dip and sip on a cocktail while watching the changing colors of the sky as the sun sets.
The Pacific Ocean Penthouse can sleep up to 8 people and include spacious living areas for all the family or friends. A family favorite always!
Summer-time Suites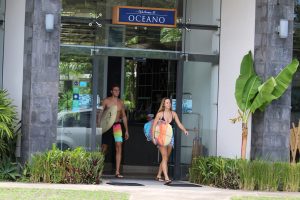 For smaller families, the 2 bedroom Family Suite is the perfect solution. Two marble en-suite bathrooms, three balconies, and a fully equipped Italian kitchen complement the multiple sleeping areas for the family. This is also a dog-friendly suite so if your pet is coming with you on vacations, this is your place.
With two oversized balconies, one with a plunge pool, the 2 Bedroom Comfort Suite comes with two master bedrooms, each with its marble bathrooms and a fully equipped kitchen, fit for your family!
Costa Rica offers a combination of natural beauty, family-friendly activities, eco-tourism, safety, and educational opportunities that make it an ideal destination for families looking for a fun, adventurous, and educational vacation. Oceano Suites and Residence is the best family beach resort in Jaco, Costa Rica with its spacious, family-oriented penthouses and suites for all family sizes. Which is your favorite penthouse? We invite you to come and enjoy it!