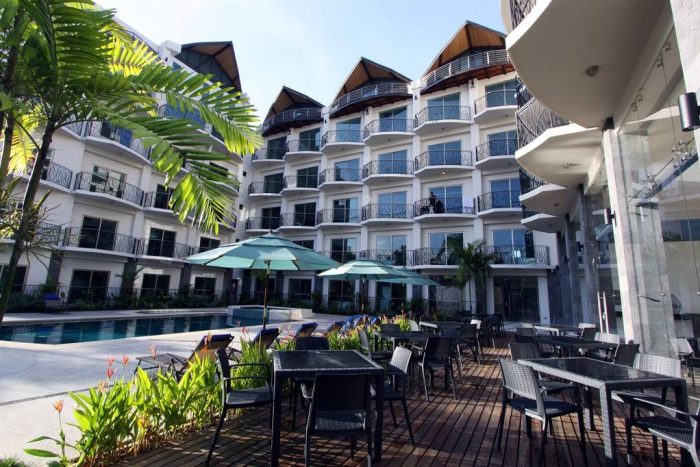 When deciding on a new home or where to spend your vacations, the possibilities offered by the community and surrounding areas can tip the balance. While waking up to the ocean and the beach every day is a fantastic way to start your day or even finish it, the opportunities to explore nature, new cuisine, and artistic expression close to home can be very inviting too. So let´s explore Jaco´s natural and cultural experiences!
Thanks to its ideal location on the Central Pacific Coast of beautiful Costa Rica, Jaco is a preferred beach destination for tourism and for the growing ex-pat community. They have chosen this bustling beachfront town to make a home and enjoy tropical life the Costa Rican way. Jaco Beach is where nature and culture collide to create a top beach destination!
When staying at Ocean Suites and Residence, adventure, gastronomy, art, and music are part of your community and are just steps away from your beachside retreat. The fusion of nature and artistic expression creates new possibilities during your time at Jaco Beach.
Let´s see how nature and culture fit into your Ocean Suites and Residence lifestyle, enriching your stay.
The Great Outdoors Jaco Style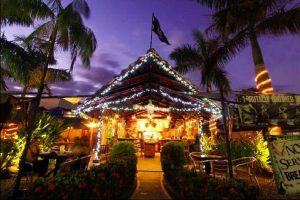 So, when we look at the area's different water activities, love for beach life takes on a whole new meaning. The idea is to follow the coast, chasing the sunrise, race the sunset, and explore the shoreline for unforgettable views and adventure.
Jaco and its beach neighbor, Hermosa, are the favorite hangouts of avid surfers and wave riders. Whether a pro or a board beginner, Jaco is a great place to learn the ways of the waves and be part of a community that loves and respects the sea, its beauty, and its strength.
While surfing is iconic to Jaco and Costa Rica, there are also some other fantastic ways to connect to the sea and the coast.
Gliding smoothly through the water while kayaking around the coastal inlets or through the mangrove forests, where saline and fresh waters combine to create a unique environment waiting to be explored. This close-to-nature experience is an excellent wildlife-spotting opportunity too!
Why not be a volunteer for the day at the Sea Turtle Refuge? Experience the joy of protecting the baby sea turtles as they make their way to the ocean to begin their lives in the water. A heart-touching experience, to say the least!
During the humpback whale migrations, you can contemplate the beauty of nature as they breed, give birth, and nurture their calves in preparation for their journey back to the Poles. Mother Nature at her best.
All these possibilities and more can be organized by the Oceano Jaco Concierge, making your stay all the easier.
Exhilarating journeys from above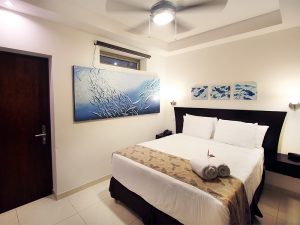 While the wide-open sea has endless possibilities, the rainforest-laden mountains that are the backdrop to Jaco are just as thrilling in various ways that showcase the natural environment.
After relaxing at the beach or your Jaco Oceano Suites and Residence, an injection of adrenaline is a great way to change the pace and work up some energy. So, the sky is the limit for some thrills in the lush, forest-laden mountains.
A favorite will always be zip lining, and just minutes away from home, you will have birds-eye views of the beach and the ocean beyond as you literally whiz through the forest canopy. Don`t be surprised to spot some curious wildlife while seeing nature from a unique perspective.
Maybe, you would prefer a team effort on some intense yet thrilling white water rapids as you make your way down the river surrounded by lush rainforest out onto the Pacific coastal lowlands. This is exhilarating!
For the off-the-beaten-track enthusiasts, hop on an ATV and ride through the rainforest and the countryside for some real adventure on wheels. This fun and fast adventure in nature is a favorite for everyone.
Vibrant cultural landscape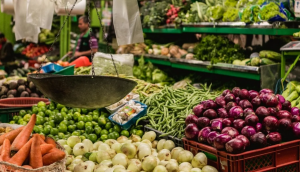 As Costa Rica continues to explore, mix, and cultivate a variety of cultural expressions, Jaco has joined the movement and now offers several fun and exciting possibilities.
This vibrant cultural landscape includes art, food, and bar tours that explore the ever-growing trend to look for innovative ways to present artistic expression. In addition, Jaco Beach welcomes a new generation of local chefs passionate about providing guests with fresh and flavorsome cuisine with tropical flavors that whet the appetites with culinary dishes and spirits.
Tropical conditions mean a variety of fruit and vegetables can be grown all year round. This makes it possible for a keen chef to whip up delicious dishes daily, using whatever ingredient is in abundance. Visit the Farmer´s Market that displays and sells the freshest fruits, vegetables, and other artisan-made products. What a colorfully tropical experience!
Oceano Suites and Residence has an art gallery with more than 500 original artworks you can admire and curate during your stay. Displayed throughout the lobby, hallways, and rooms, this beautiful and varied collection of artwork includes the "Deep Gallery" exhibition that showcases ocean and nature-inspired pieces and contemporary artistic interpretations.
Costa Ricans love a festival, and many communities will have a festival to celebrate an important aspect of their town. They are a great way to enjoy the outdoors, unite as a society, honor what the community believes is important, and have fun. Jaco is not the exception; many festivals include music, dance, and artistic expression.
Stay tuned for more about how Jaco is beginning to shine even brighter as the spotlight is focused on this great beach town that continues to impress and grow as a community.
Ocean Suites and Residence takes center stage as part of this attractively alive haven for beach and nature lovers that draws on the local Costa Rican heritage and its growing multicultural society. This translates into new and exciting spaces for cultural and artistic expression that keep Jaco vibrant and relevant all year round. So let´s make that reservation for your visit!