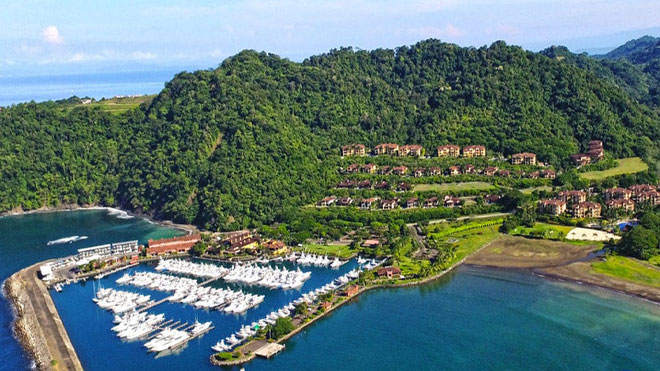 If you are beach person, then Costa Rica is definitely worthy of consideration for where to retire.
The Central American country is famous for its beautiful tropical beaches and boasts nearly 800 miles of coastline stretching along two oceans. The temperature of the oceans is typically warm, so you can stay in the water all day long.
There are many white- and dark-sand beaches and numerous resorts along the Pacific coast. In Guanacaste province to the north, and on the Nicoya Peninsula, unspoiled beaches abound. Moving south along the Central and Southern Pacific is Puntarenas, affectionately known as "El puerto" (now a blue flag beach), Playa Herradura, Playa Jacó, Playa Hermosa, Esterillos, Quepos, Manuel Antonio (considered by many to be the most beautiful beach in Costa Rica), Playa Dominical and beaches like Uvita and Playa Ventanas.
On the Caribbean coast, which is not as expansive as the Pacific, Cahuita and Puerto Viejo stand out.
The most important factors in choosing a beach area for living are lifestyle, budget and the proximity to services and healthcare.
Since there are so many drop-dead gorgeous beach areas, it was difficult to make a choice, but this is what I came up with. As we say in Spanish, "Va a penales" — because, as in soccer, the score was tied.
1. Playa Jacó and Herradura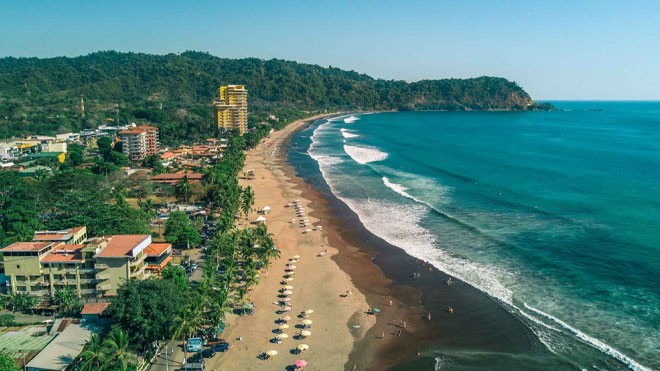 People either love or hate Jacó. One big advantage to living here is the location, only an hour and one half from the western suburbs of San José. This is an advantage if you need to visit one of the capital's private or public hospitals, attend an entertainment venue or do some shopping. Jacó has an incredible selection of restaurants and activities to stay busy and happy. There is also a thriving, tightly-knit expat community. Los Sueños, located in Herradura Bay just to the north, boasts a beautiful hotel, pricey condos and Los Sueños Marina.
2. Dominical and Environs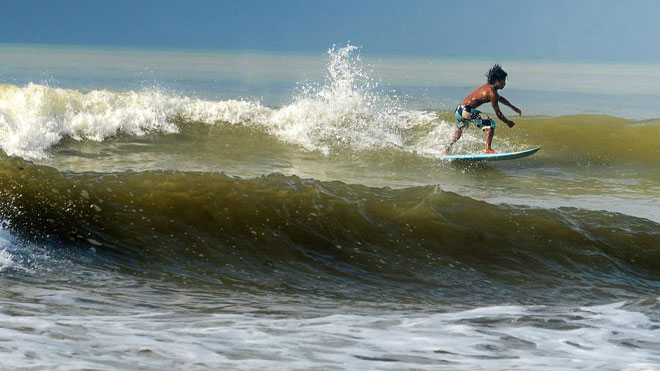 This area, known as the "Whale Coast" (Costa Ballena), stretches from Playa Dominical to the hamlet of Ojochal and is a true tropical paradise. Dominical is often referred to as the Big Sur of Costa Rica, since its precipitous mountains come right down to the sea and are reminiscent of the famous Central California coastline. The surrounding verdant mountains are teeming with animal life, have spectacular waterfalls, and are dotted with stunning homes with have-to-be-seen panoramic views.
Nearby Playa Ventanas gets its name from its five caves which resemble windows. During the low tide, you can actually walk through them, and at high tide see the waves breaking inside. The town of Ojochal is famous for some the best gourmet dining in Costa Rica. Many retired expats call this area home.
The only real drawbacks are that good shopping is located about 45 minutes away in the town of San Isidro de El General, and the two major public hospitals serving this area are about 20 miles to the south in Puerto Cortés or 40 minutes inland at San Isidro.
3. Sámara and Carrillo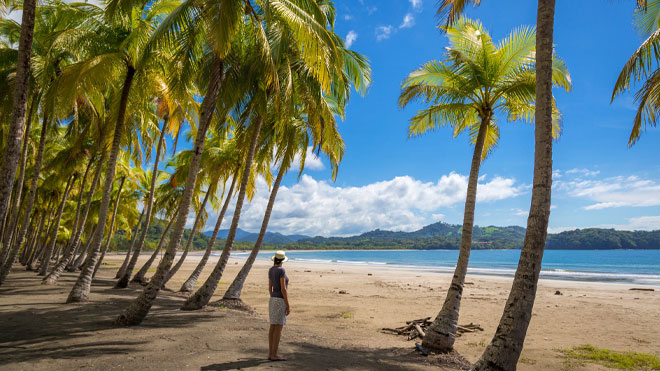 For retirees who don't like resort areas, crowds or large developments like Tamarindo (sometimes referred to as Tamagringo because of the number of U.S. citizens there), Sámara might just be the right choice. Located in Guanacaste province, Sámara has small beach-town feel with one main street and a brown-sand beach with relatively calm surf. There are some retired expats residing in the area.
Carrillo is a crescent-shaped beach located few kilometers to the south, with whitish sand, rows of palm trees and calm waves for safe swimming. Amazingly, this beach has resisted development and is considered by many to be one of the best in Costa Rica. Instead of the condos and homes along the shore like Costa Rica's most popular coastal destinations, you'll see nothing but a beautiful, pristine beach.
Both Samara and Carrillo are not as "gringo-ized" as Nosara, about 20 miles to the north.
4. Manuel Antonio / Quepos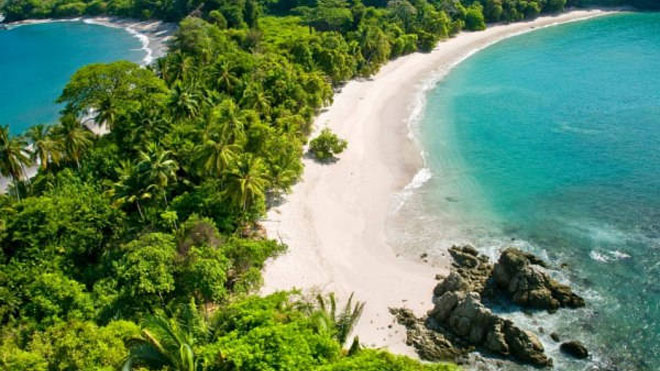 Located about three hours from the Central Valley, this area has a sizable expat community. Quepos has a small-town feeling, offers good shopping and a public hospital. Many of the foreigners run small businesses like boutique hotels, restaurants, bars, and tour companies. Much like Jacó to the north, this area is perfect for outdoor types with a plethora of almost every imaginable activity. Sport fishermen will love the relatively new Pez Vela Marina.
Manuel Antonio National Park is one of the most-visited in Costa Rica, and its white-sand beaches are simply gorgeous.  There are scores of restaurants found here cater to expats and tourists. Some of the most incredible sunsets in the world can be seen from hotels and restaurants perched in the hills high above the ocean.
5. Puerto Viejo de Talamanca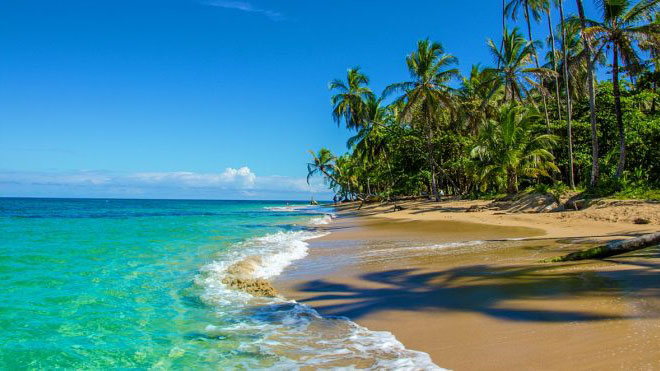 This article wouldn't be complete without mentioning Puerto Viejo de Talamanca on the Caribbean side of the country. Located off the beaten track, this formerly sleepy little fishing village has become popular with foreigners and locals in recent years. However, Puerto Viejo still retains its laid-back ambiance and definitely has a Caribbean feel with restaurants, bars, and shops conveniently located next to the beach. To the south are Playa Punta Uva, and Manzanillo, both of which are worth checking out.
There are a handful of retired expats living here, but the major drawback is the distance from the Central Valley and its amenities. The four-hour trip from to or from Puerto Viejo to the Central Valley includes a tortuous and often hair-raising half-hour drive through a mountainous rainforest that is not for the faint of heart.
Note: There are a couple of small beach towns near the tip of the Nicoya peninsula like Malpaís, Santa Teresa and Montezuma, which may be ideal for those who really want to get away from it all.
festivaldeceviche, oceanolife, bestceviche