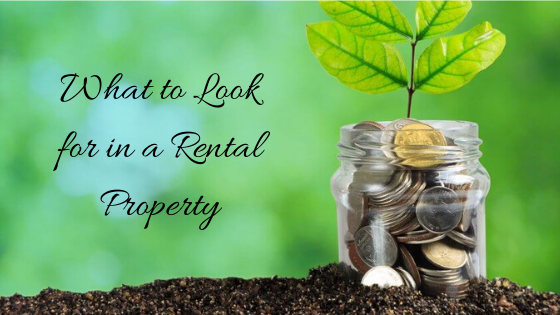 So you are looking to invest in a rental property for the first time and you are not sure what are the pros and cons you should look for? This article is for you!
Location, Location, Location
Your first evaluation should be, is the location of this property ideal for a steady rental income? How far is it from a major airport? How far of a drive is it from the capital city? Does this location enjoy Local Tourism year round or only depends on tourists? Is this country stable politically? Are foreigners allowed to own property and have the same rights as locals in this country? How far is this property from local attractions, restaurants & bars, shops, supermarkets, banks, the beach or mountain trails?
Care-Free Investment
The whole purpose of purchasing a rental property is to enjoy a passive income without doing much work. My first recommendation is that you look for a property that has an on-site management team that handles all the marketing, housekeeping, rentals, maintenance and accounting for you; so that you could truly enjoy a care-free investment. Otherwise, you will find yourself with a full-time second job, wasting hours on sites like AirBnB and Craigslist to fish for clients. If your property is overseas, handling maintenance issues, housekeeping and check-ins will prove difficult. You will need to find a trust worthy property manager, which is not simple, and pay a commission on every rental, hoping that they do in fact report to you every sell they make…
An on-site management team will provide immediate response to any guest issues, maintenance problems, late check-ins and maintain meticulous cleaning standards. On-site management above all provides full transparency when it comes to the rentals and your profits, with detailed reporting & monthly deposits of your earnings.
Return on Investment
Before going ahead with the purchase ask yourself – Does this property have a proven track record of its rental income over the last few years? Has this property seen growth in occupancy levels and ROI over time? What are the prospects of re-selling this property in a few years? If the answers to these questions are positive, look for a minimum of 5% NET return, make sure to verify that this number represents your net profit after ALL expenses and commissions have been paid.
The Condo-Hotel Winning Concept
The Condo-Hotel development ticks all the boxes, especially when it comes to the on-site management team. Not only does it address all the issues I have mentioned, because the condominium is run like a hotel, there are systems in place that no other condo complex can offer, such as a Centralized Professional Hotel Reservation System that links to over 200 booking websites online, updating the inventory live as reservations come in. These operating systems offer detailed and transparent reporting directly from its secure data base that no single property manager can offer. Your condo will be rented out using nightly rates instead of a monthly rate, which allows you to earn more per month. Hotel rates are also extremely dynamic and updated constantly according to market trends, seasons, holidays and the competition. Regular property managers will keep your rates static, with very little difference throughout the year. The Condo-hotel concept allows you to sit back and enjoy a passive income while a well-oiled marketing machine works for you.
Costa Rica has the Ultimate Rental Property Opportunity
Centrally located, just a 2 hour flight from Miami Florida, Costa Rica is considered to be the Switzerland of Central America, with lush jungles, beautiful beaches, world renowned surf spots, numerous Wildlife Reserves and unmatched "Pura Vida" vibes; this country has become a hit with tourists from the US and Canada in the last decade. This peaceful country is known for its Green initiatives and wildlife conservation, friendly people and an ever increasing expat population. Continuously ranked as one of the Happiest Countries in the world, it is no wonder that many retirees and investors decided to move here permanently or partially, investing in real estate and enjoying the profits of the country's ever growing tourism sector.
Jaco Beach
Jaco Beach is Costa Rica's most popular beach town, located just an hour and half drive from the capital San Jose and the SantaMaria Airport, this little town has grown into a true real estate gem in the last few years. Its proximity to major attractions like the famous Manuel Antonio National Park, Tarcoles Crocodile River and Carara National Reserve; has made it a popular destination for tourists and locals alike. Jaco is also known as a great gastronomical destination, with a varied selection of excellent restaurants, modern super markets, shops & attractions like whale watching, ATV tours, surf lessons and Zip-Line in the jungle canopy to name a few.
Get to Know Oceano
The Oceano Boutique Hotel has opened its doors on Christmas of 2014, centrally located in Jaco, Oceano has enjoyed a constant growth in occupancy and revenue year over year. It is the only Condo-Hotel on the Pacific Coast, with a sophisticated Hotel Reservation System, On-site Management & Maintenance Team, exceptional returns and an unmatched reputation. Only a few units are left for sale, of different floor plans and sizes, with some generating up to 6.8% NET annual return after all expenses paid. You can own a condo at Oceano and use it whenever you wish, there are no restrictions on number of visits or length of stay; when you are not using your condo the Professional Hotel Team, with certifications in Revenue Management from Cornell University, handles everything for you.
Prices starting at just $139,000 fully-furnished & equipped. For more information and to schedule a tour please contact Liz Bar at (+506) 8855 6066 or by email [email protected]
festivaldeceviche, oceanolife, bestceviche