This past October 26 Oceano celebrated its 3rd annual Ceviche Festival with 12 restaurants that competed for the title of "Best Ceviche of the Central Pacific". The competition was fierce, with exciting new ceviches presented by each competing restaurant which they have exclusively created for the festival such as the "Lion's Fish Ceviche" from El Hicaco restaurant, the "Japanese Ceviche" from I love Sushi and the winning "Chef's Ceviche" with green papaya and an assortment of amazing flavors from the winner El Pelicano.
An esteemed group of judges selected the winner based on presentation, creativity, use of Costa Rican ingredients and flavor. The judges included Chef Luis Fernandez Barrantes, Chef Edgar Alvarez and Mr. Miguel Barboza whom is the editor in chief of the magazine "Apetito". The winner was announced at the end of the night to be the "Chef's Ceviche" from the Herradura restaurant "El Pelicano" which won a trophy and a $300 cash prize.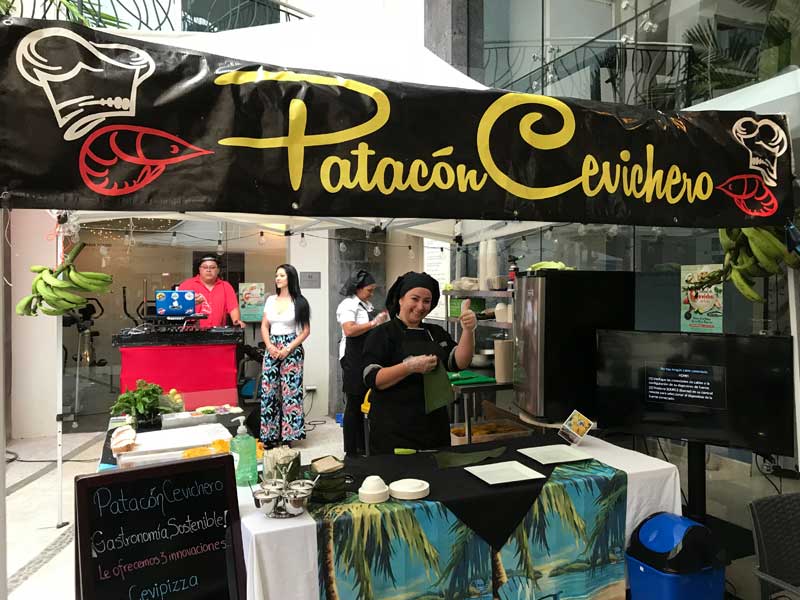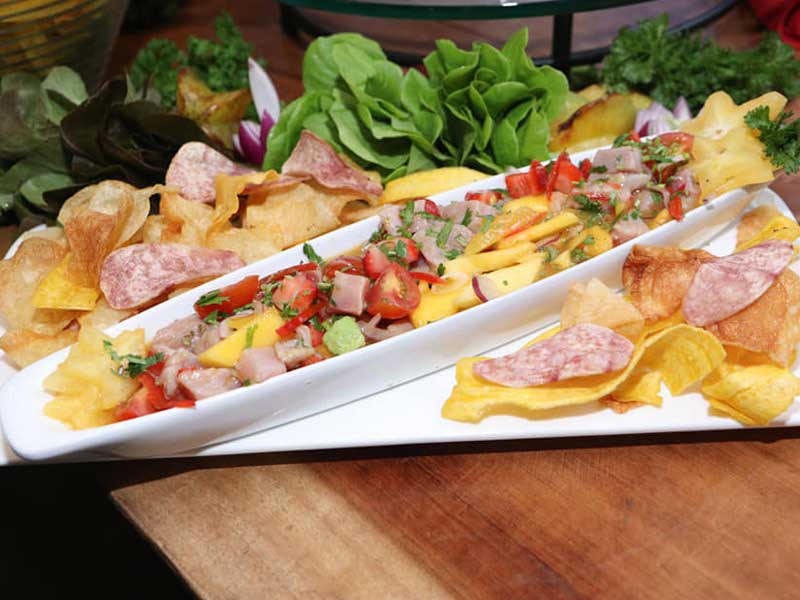 The public also got to select their favorite restaurant by the amounts of ceviches purchased at each stand. The crowd favorite was "El Patacón Cevichero" which won a prize of $150 and a certificate.
Host Sergio Gonzalez introduced the 12 restaurants and kept the party going throughout the night accompanied by DJ music and free rum from sponsor "Centenario" as well as free samples of beer from sponsor "Bavaria". The attendance was high with over 500 visitors trying over 30 ceviche options and enjoying beer and cocktail promotions throughout the night.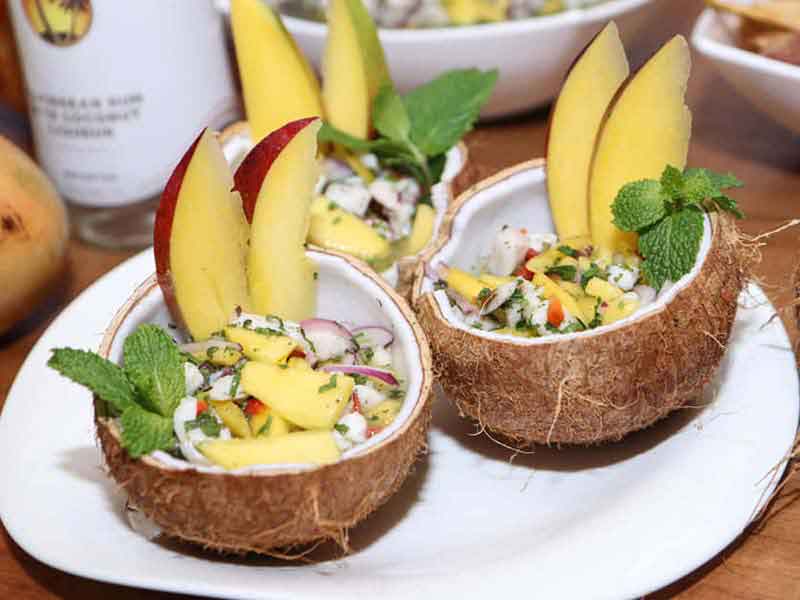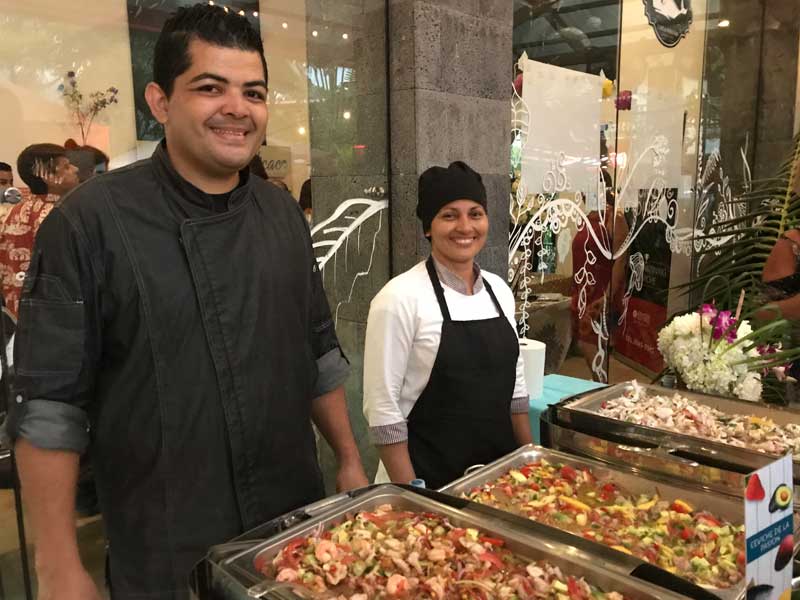 The competing restaurants were:
1) Tacobar
2) El Hicaco
3) Poseidon
4) Pisco Mar
5) El Pelicano
6) El Patacón Cevichero
7) Rugula
8) I love Sushi
9) Los Chanchitos
10) Señor Harry's
11) Amancio's
12) Moobi Bistro