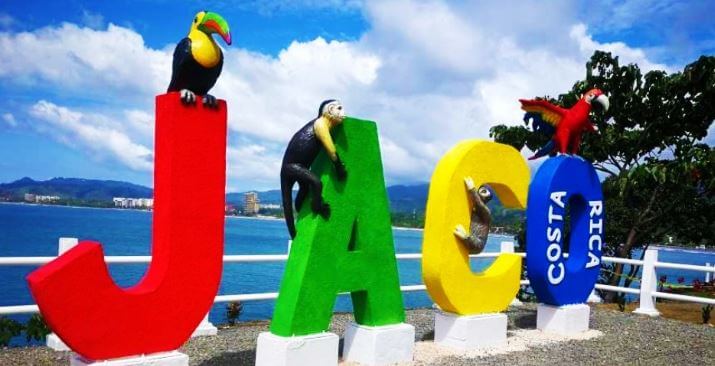 In beautiful Costa Rica, if there is one place that conjures up emotions, memories, vacations, and smiles, it is the thriving beachside town of Jaco. Since its genesis, it has been the favorite oceanfront destination for a sun-filled getaway thanks to its proximity to the capital city of San Jose, the diversity of activities the area offers, and the town`s vacation vibe. Oceano Jaco Suites and Residences are in the heart of Jaco, Costa Rica, and create new possibilities for this favorite destination.
Nowadays, Jaco continues to be a popular destination for locals and guests alike that has metamorphosed from a sleepy, surf, seaside town into a vibrant, international destination that impresses! Oceano Jaco Suites and Residences is part of this transformation, bringing luxury vacation and long-stay opportunities for the discerning traveler. It offers a portfolio of suites with a selection of amenities to create an unforgettable short and long-stay getaway.
Just under two hours from the Central Valley and the San Jose International Airport along the impressive, tolled highway that leads you down the tree-covered mountains onto the rainforest-laden coastal lowlands, this is an excellent introduction to what awaits. Colorful, tropical fruit stalls dot the shoreline road that will entice you. This is mango territory so treat yourself along the way to the flavors of Costa Rica, where natural and fresh are part of the landscape.
Oceano Jaco is the Location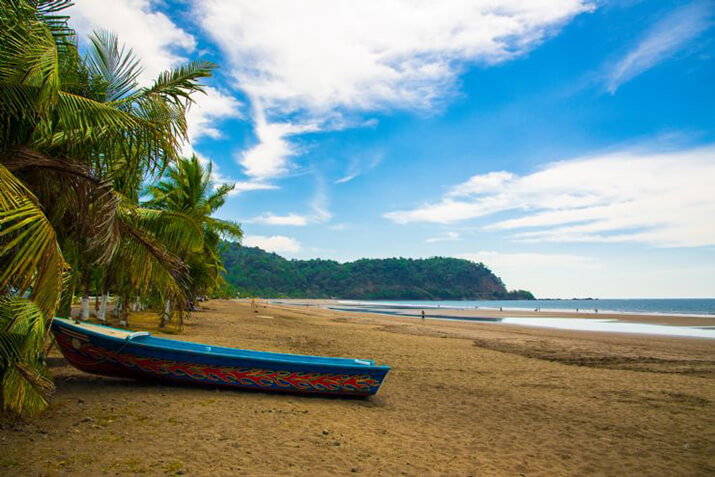 The town of Jaco extends along the 2.5-mile beach from headland to headland and invites you to walk or run it to start your day in paradise. The morning sun, delicious Costa Rican coffee, and freshly made fruit juice will invigorate you to explore the surrounding beaches and rainforest or to further indulge yourself in the beauty of the beach and the Jaco vibe.
The great thing about Jaco is that everything is close enough to relax, see the sights on the same day, and still have time to catch the incredible sunsets that showcase daily. These sunsets invite you to take a seat and contemplate the moment in all its hues. Several Ocean Jaco suites have generous balconies to capture those citrus-orange sunsets too!
For the high-energy adventurers, Jaco will not disappoint. According to the best tourism experts, Costa Rica is a regular on the list of top adventure destinations in the world, and we absolutely agree! The Jaco area is full of wildly fun occurrences for thrill seekers. So be ready to delve into the wildlife-packed rainforest from above or below or ride the legendary waves with world-class breaks.
Whether you prefer some adrenaline rush zip lining through the rainforest canopy or exploring the numerous waterfalls that flow down the lush mountainside, this is in Jaco's backyard. There are also some great options for ATVs or horseback riding, so you decide what to hop onto when discovering this natural wonderland where you can spot cheeky monkeys, smiling sloths, and birds galore.
Oceano Jaco is Relaxation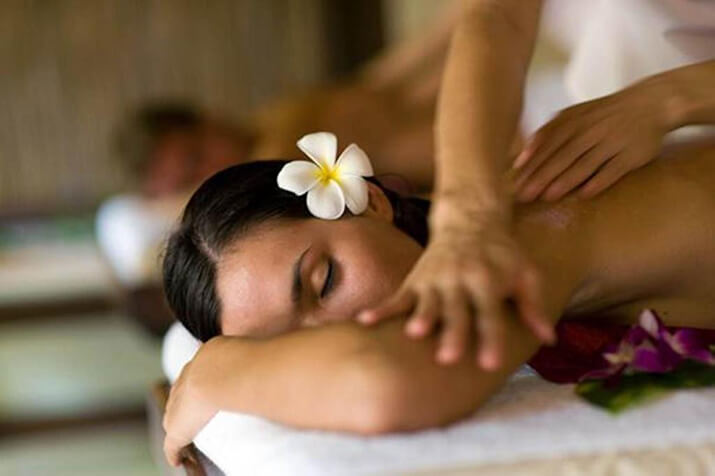 For the sun worshippers, the Central Pacific is a beach hoppers paradise! You can make your way down the coastline exploring and checking out the surf beaches, the deserted beaches, the famous beaches, and the locals' favorite beaches. Each one has its own personality, but all of them are pristinely beautiful, and at times, you will feel the magnificent sense of the whole beach to yourself!
If the ocean is your choice of the day, kick back on a catamaran ride that borders the coast that will treat you to spectacular views of the shoreline, its rock formations, and the sea dwellers, including our favorite, the sea turtle. But, of course, you can do some snorkeling, too, or just lay back with a cocktail and get some sun-producing Vitamin D.
Just down the colorful coastline, you will find Costa Rica´s world-recognized Manuel Antonio National Park. This outstanding representative of Costa Rica´s protected area network that covers 25% of the country boasts some rainforest-laden white sand beaches and lots of animal-spotting opportunities. Let the Oceano Jaco Tour Desk organize a day in this paradise, perfect for experiencing nature at its best and relaxing on its pristine beaches.
The town of Jaco is a boardwalk of sorts as the main road runs parallel to its well-loved beach and is full of little open-air shops, bars, cafes, and restaurants where seafood lovers will delight themselves in fresh catches of the day, all day, every day. The diversity of delicious eateries, the laid-back vibe of Jaco, and the fresh sea breezes are the perfect ingredients to quench your thirst with a local, ice-cold beer or green smoothie and savor the homegrown flavors and fusions.
With a trendy, carefree atmosphere, Jaco is a mix of beach-inspired shops, wellness-focused treatment centers, and many places to have a great snack, café, or a meal with friends and family. Ocean Jaco sits conveniently just a few blocks from the main strip, so during your stay, you are steps away from the vibrancy of Jaco.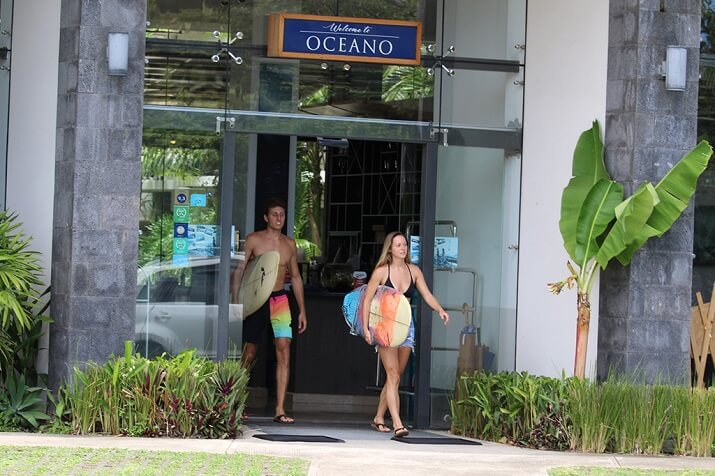 With the same creative vision that the Jaco Walk was fashioned, Jaco will soon have a new modern, "dream come true" possibility to make this experience-laden beach town your residence or vacation escape. The Oceano Jaco Suites and Residences offer prime coastal living in a contemporary, beach-inspired design that takes comfort and relaxation to a new level.
This spectacular hotel is ideally located a few blocks from the beach and a short walk from the Jaco boardwalk and all its delights. It also offers hotel-style suites and a variety of residences ideal for extended stays. With its beautifully modern design with all the classy amenities and attention to detail that you would expect and want when on vacation or as a residence.
Ocean Jaco Hotel and Residences is where you craft new memories, live new emotions and create smile-filled holidays. For coastal lovers and adventure seekers, this fantastic property with multiple residence and suite spaces checks all the boxes for unforgettable enjoyment and unlimited leisure. So, when will you visit the heart of Jaco, Costa Rica?